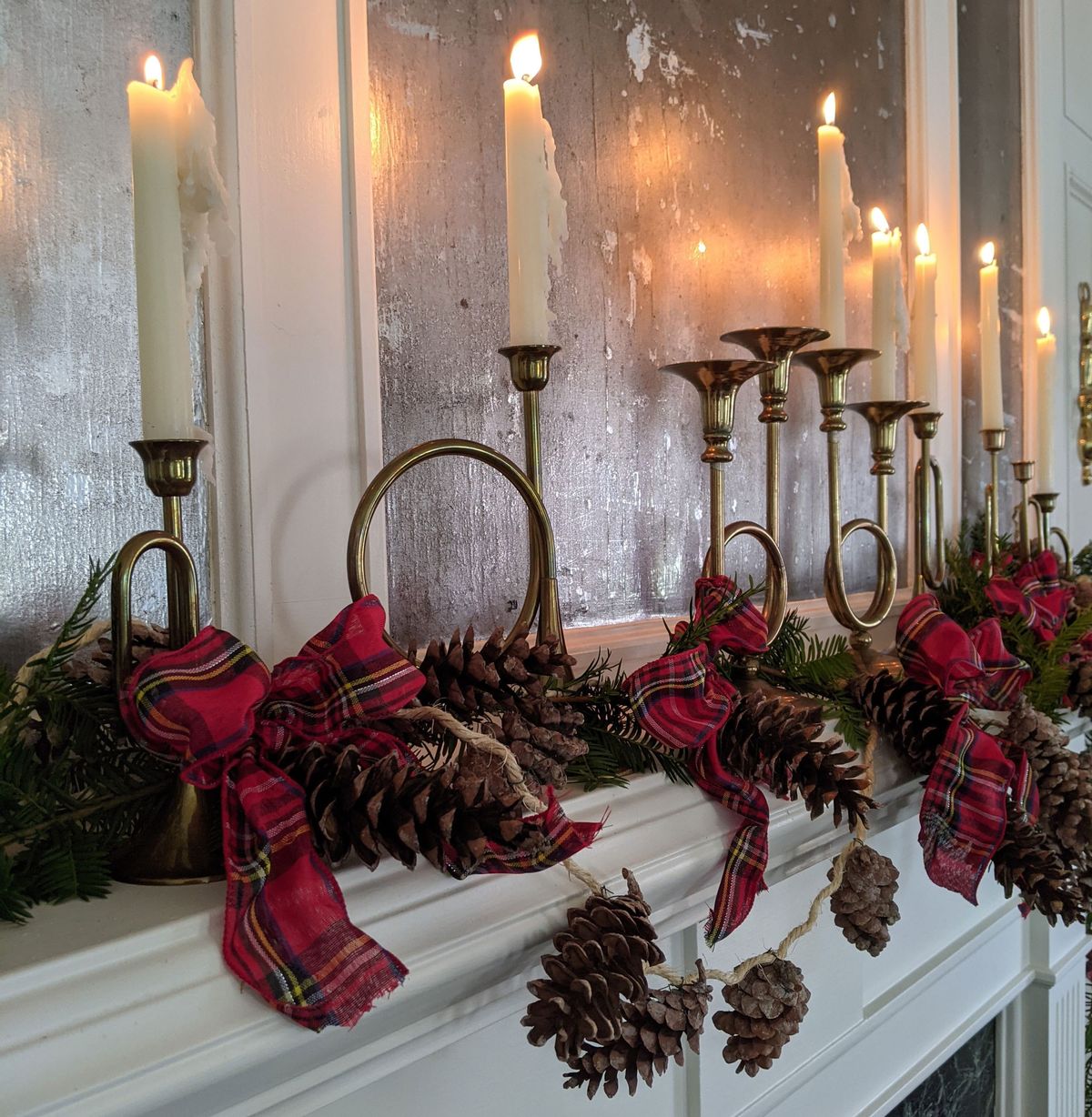 8 spared Christmas decorative finds that double as holiday gifts
Now that we are in the final weeks of holiday shopping, we're all budgeting! Sure, you might have made the most of all the Black Friday sales, but there's no denying that funds are low this time of year. Taking the time to pick up the best Christmas decor saved can be a game-changer.
From decorating your home for the holidays to finding thoughtful gifts, time and money are essential. In my experience, thrift stores can be a great place to expand your shopping and find thoughtful gifts for your friends and family. And, let's face it, there is nothing better than hanging a beautiful but economical Christmas decor that can perfectly serve as a unique gift …
Holiday decorations are a category that thrift stores can come into contact with. Many people have a different Christmas theme or color palette each year, which makes them ripe picks in thrift stores. I'm always on the lookout for shiny vintage brites, garlands, and trims.
This is what to look for when diving into your thrift store or local charity store this season.
1. Candlesticks
I have so many thrift store candle holders. Everything similar, bundled together, looks impressive. Gobs of crystal candle holders, in the middle of a table, are so chic. Or a herd of brass, horn holders, looks charming on a festive Christmas mantle.
2. Kitchen utensils and ornaments
Ornaments are plentiful and can save you hundreds. Even finding a good fake tree is not impossible.
Most of my accommodation and vacation cooking utensils are found treasures. I have themed napkins and merry rings, a basket of unburned candles in reserve, and platters and trivets, plenty. I'm looking for whimsical dishes, heavy brass, and colorful candles. They all look great as part of a party table setting or on a bar cart.
3. Ceramics and trinkets
I always pick up small planters when I'm saving money. The chinoiserie in ceramic and brass are my favorite. Add a poinsettia and you have a great gift for your party host.
Another of my favorite bargain finds are vintage ice buckets. They shout "special occasion". Since I can't keep them all to myself, I like to pair a charming bucket with a bottle of champagne. Add a pair of sparkling flutes to complete this thoughtful gift.
4. Vintage choices
For those who have it all but say they want nothing, vintage picks are your best bet. Think ice buckets again, paired with a bottle of something fancy and high / low bead glasses and you are sure to have a hit gift on your hands. While luxury brand umbrellas are also a present daper.
If you need a bigger gift, put it in a second-hand umbrella stand and fill it with accessories. Last year I bought my husband a stack of vintage preppy ties. Pro tip: I took them to the dry cleaners, to refresh them, before putting them under the tree and don't forget to clean the umbrella stand too!
5. Original creations
I like to give original art. Is there something classier, but personal? The oil paintings of landscapes and flowers are sure to impress.
My sister recently bought a big, old 1800s house by a river. I found giant geese to stand guard in front of his new fireplace. I think brass always makes an awesome gift. You are sure to find shiny jewelry boxes, figurines, and vases at most races.
6. Coffee table additions
A marble chess board is one of my favorite gifts that I have received. If you're lucky you can find backing pieces or hop on Ebay to complete the set.
Frames, even still shrink wrapped, are in abundance. Frame kiddo illustrations for grandma, give a family photo or a school photo.
Books are always a good idea. Large coffee table books and vintage classics are two of my most beloved finds. Match it with the interests of your gift and it will dazzle.
7. Vintage toys
Toys and crafts is a department where I often find unopened treats. Last year I gave our kids a new science kit complete with a microscope, a knitting kit, two saucer sleds, as well as a vintage kaleidoscope. Vintage toys like wooden trucks, dollhouses or ponies on a stick also make lovely gifts. And, they also add a charming, traditional Christmas atmosphere to a home.
8. Used wrapping paper
If you'd rather give new gifts, thrift stores are always a great place to pick up their packaging. Put your best Christmas wrapping ideas on the line and wrap a bunch of small gifts in a basket for a bigger display. Jewelry boxes are the perfect receptacles for storing special jewelry or small gifts. And you can even grab rolls of traditional wrapping paper.
When you hit the stores the rest of the holiday season, here are some of my top tips.
1. Go there often and keep an open mind.
2. Buy the whole store. You might find a vase tucked away in the men's section. Or a festive holiday sweater in the children's area.
3. And finally, know your audience. You probably know who would appreciate a unique vintage treasure and those friends who would prefer a cool gift from a retailer or even a gift card. Resist the temptation to force your spared finds on second-hand phobic family members.
Happy Thriftmas!