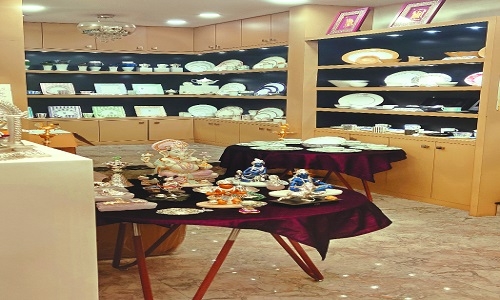 Aashirwad Silvers Unveils Exquisite Items at Ekaani Exhibition
business office
Aashirwad Silvers, the most desirable silver gift shop in town, offered a wide range of silver items to add extra sparkle to the ongoing Ganesh festival.
In order to allow devotees to get a glimpse of its range of divine silver items, Aashirwad Silvers held the one-of-a-kind "Ekaani Exhibition" from September 2-4 at its store. Ekaani is India's fastest growing and largest gift solutions organization.
Aashirwad Silvers exhibited silver, gold-plated gifts and china, tableware, gifts and home decorations. It offers more than 1000 products to choose from.
It has products like photo frames, trays, bowls, god figurines, puja thalis, vases, candle holders, t light stands, urlis, trays just to name a few- one.
The exhibition collection includes idols of Indian gods and goddesses, conceptualized and designed in India and handcrafted to perfection in 92.5% sterling silver and resin. Adorned with Swarovski crystals and 24k liquid gold, they are truly a must have for every Indian home.
For more details, those interested can visit Aashirwad Silvers at 56, Central Bazar Road, VNIT Road, Bajaj Nagar. Exhibition open from 10 a.m. to 8 p.m.