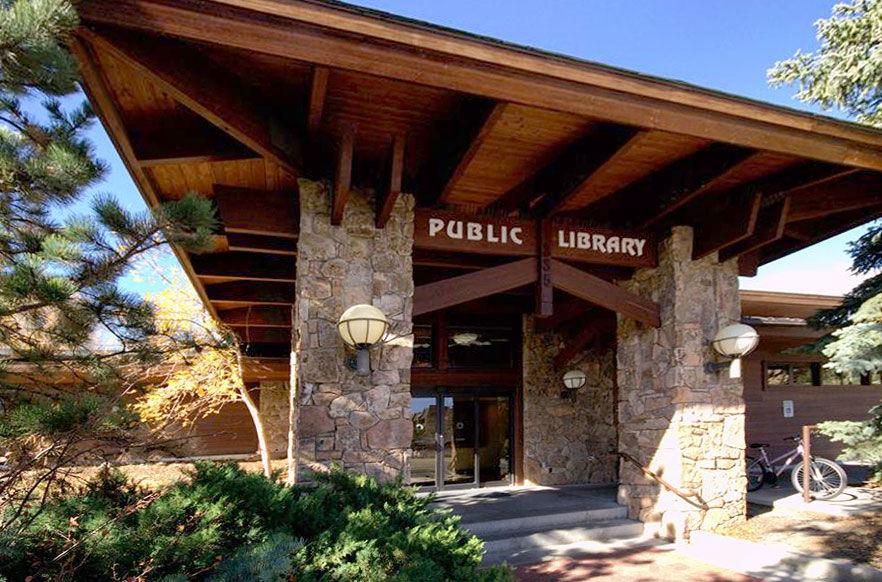 An anniversary, mystery and milestone: the library celebrates its 30th anniversary | News from Parc d'Estes
Can you believe it? Our hometown library turns 30 this month! Whether you're here in 1991 or planning to visit for the very first time, stop by to celebrate Wednesday and Thursday June 23-24.
We'll have birthday hats galore. You can sign a giant greeting card. And share any special memories.
You might also be able to help us solve a little riddle. Continue reading …
Our library building has been an Estes treasure since it opened all those years ago. Visitors regularly express their appreciation for the downtown library experience and the design of "Parkitecture". We fondly remember the architect Roger Thorp, who designed a building that has adapted to many changes over time, including an expansion to the second level in 2002. Roger passed away in 2019, but his vision original continues.
Another part of the experience: all the original works of art that give meaning and context to the spaces of the library. Enter the lobby and you'll be greeted by a large, whimsical mural, inspired by children's books, created in 1991 by local artist Gary Keimig (1941-2018).
On the second floor: original pieces by Lyman Byxbe, and a statuette of "La Poesia" donated to the library by Eleanor James Hondius in the 1930s. We thank local artist Greig Steiner, who helped us document and assess the myriad of works of art in the library.
Other original works of art came later in the building's 30-year journey. Michael Young painted the children's room storybook themed mural in 2009. He also gave our stairwell its colorful book titles that have charmed visitors since 2012.
Among the works of art in the library, we also treasure the stained glass panels above the entrance. Look upwards on your next visit and marvel at the design, inspired by the mountain views of our valley.
The stained glass installation was commissioned for the opening of the Library in 1991. However, over time, we have no details on the artist.
If you remember the creator of the stained glass windows, give us a call. Pinning those details would be the icing on a "Happy 30" birthday cake.
Well done to a library that has adapted admirably with the times. Thank you to our residents and donors, who have allowed library services to grow and transform over three incredible decades.
Stop by next Wednesday or Thursday to share, celebrate and remember. And dreaming of where library services will be in 2051. After all, it is only 30 years from now.