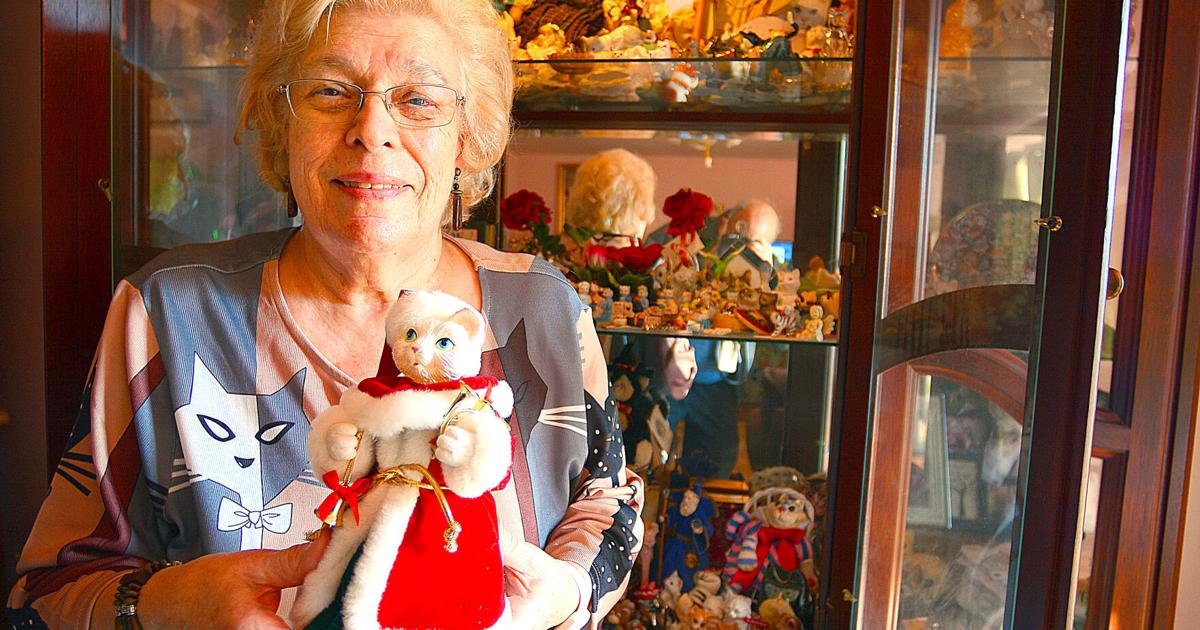 'I Love My Life Because It's Littered With Cats', Hickory Woman's Cat Collection Nears 2,000 Items | Local News
"My favorite sign is the one that says, 'Cats are just little people with fur coats. It's true," Isenhour said.
Her last two cats, Motorboat and Snowflake, died at the age of 16. Although she doesn't have any cats that she calls her own, she occasionally takes care of stray animals in the neighborhood.
Isenhour also has his collection to keep him company.
It started in the 1970s, she thinks. When she and her husband went on trips, such as a bus tour or a visit to their timeshare in Myrtle Beach, South Carolina, Isenhour bought a cat figurine, mug or jewelry. He grew from there.
Her husband, an avid thrift shop shopper, began bringing home items he found in stores: cat potholders, cat salt and pepper shakers, cat posters, cat mugs, and cat planters.
Then friends and family understood.
"Once people know you like something, they'll keep giving it to you," Isenhour said.
The collection grew from there. A neighbor gave her a concrete cat statue to paint, a family member made her a ceramic cat in a pottery class, and friends picked out keepsakes with cats on them.
It is not limited to the dresser; in every nook and cranny there is cat decor. Cat lace curtains shade a window in the bathroom, paintings hang in the hall, a fireplace mantle in one bedroom holds a dozen figurines. They are all the joy of Isenhour.