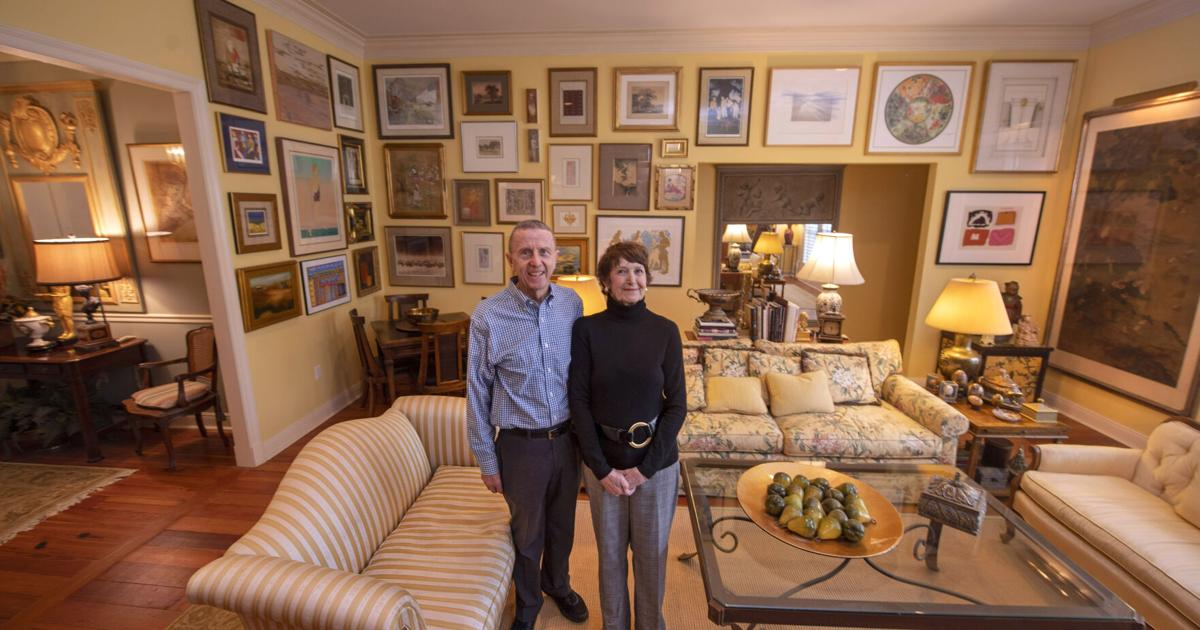 Jim and Janie Brandt's home is full of their ever-expanding art collection | Home & Garden
Jim and Janie Rhorer Brandt have a problem.
They've nearly run out of walls, shelves, and counters for their more than 350 framed works of art and 700 collectibles, and they're still collecting.
"There are about 20 to 30 estate sales a weekend within a 150-mile radius of Baton Rouge," said Jim Brandt, who goes to one or more sales many weekends.
As "head collector", Jim Brandt has acquired most of the pieces over the past 20 years. He went into "overdrive" when he retired in 2010 as chair of PAR, the Public Affairs Research Council.
"We didn't get the memo that you're supposed to start downsizing when you retire," he said.
"The Brandts' collection consists primarily of contemporary Asian and American art, which they display in every room of their one-story contemporary home. Each piece is photographed and cataloged in a large notebook that Jim Brandt keeps up to date.
Janie Brandt is the chief reviewer and curator.
"I find the parts and Janie says where they should go," said Jim Brandt.
The collection is loosely organized by rooms with favorite pieces throughout. There are even exhibits in the bathrooms, garage, and back porch. Two of their favorite pieces – a large contemporary oil painting by Kay Johnson, who signed her work Kaja, and "Mother and Child", a painting by French-born artist Etienne Ret – feature the collection in the foyer.
Much of the collection is in the living room, where the paintings are displayed from floor to ceiling. Next to the living room is the guest wing with two bedrooms, one filled with Asian art and the other, the so-called Hodgepodge Room, is a mix of Mardi Gras art, show posters Broadway shows the Brandts attended and a few political plays.
Jim Brandt acquired a keen interest in Japanese art after working as a senior executive planning and helping to coordinate the 1984 New Orleans World's Fair. It was there that he met Janie Brandt, an urban planner who also worked for the fair.
After the fair, Jim Brandt did a series of lectures for the Japanese focusing on using events like the fair to redevelop urban areas. During his travels in Japan, he purchased several important pieces of Japanese art.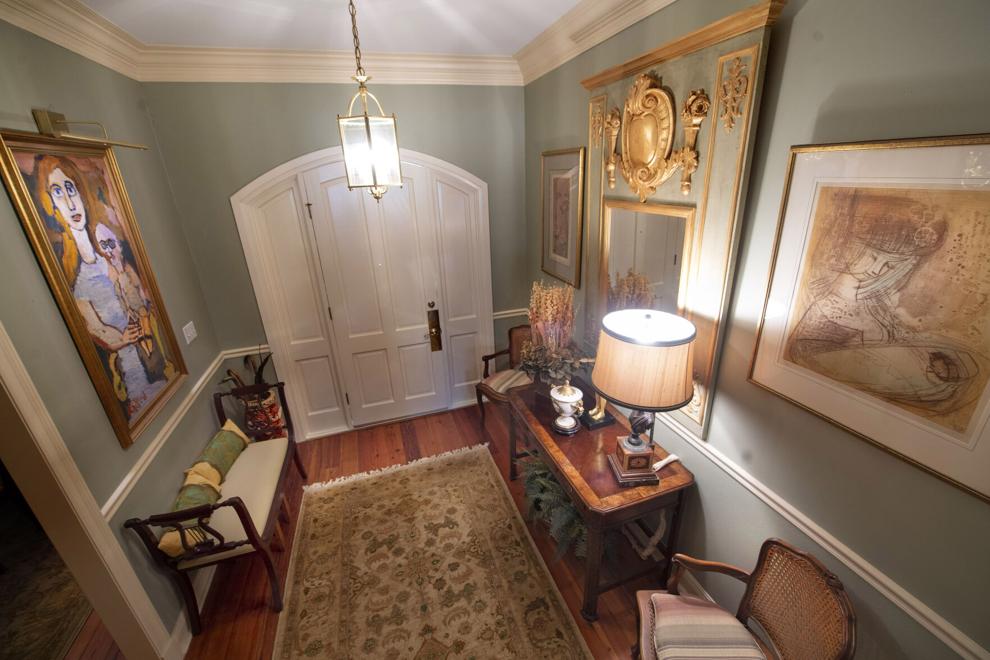 Some of the most eclectic pieces are on display in the kitchen with a lithograph by famed New Orleans artist Ida Kohlmeyer above the TV and an exhibit that includes a painting by Navajo folk painter Leland Holiday, a sculpture by Sara Swink and paintings by Robert Gordy, Moffitt Aycock and Jane Chapman on the left.
When the Brandts moved from New Orleans to their Woodgate home in 1999, New Orleans decorator Kirk Smith helped place furniture and recommended strong paint colors, including different yellows in the living room, dining room and kitchen and a soft green in the foyer. as a backdrop for the art collection that was then beginning.
For the master bedroom, Smith suggested a deep mauve to match a floral wallpaper color in the master bathroom. The color showcases a collage of botanical prints that cover an entire wall.
Over the years, the color on the walls has helped create the effect more of a cozy home than a museum.
Brandts' collection includes 63 works by named artists, including works by 14 Baton Rouge artists and 21 New Orleans artists. The collection also includes works by well-known artists George Dureau, Emery Clark, Salvador Dali, Kiki Kogelnik, Marc Chagall, George Rodrigue, Walter Anderson and Donna Kilbourne. Among the collectibles are sculptures, vases, ceramic pieces, dolls, porcelain figurines, fans, rugs, flower arrangements, lamps, showcases, stands and screens.
Although their collection has grown over the years, the Brandts have only commissioned one painting – a portrait of their golden retriever Max, which is prominently displayed in an entryway corner of their bedroom.