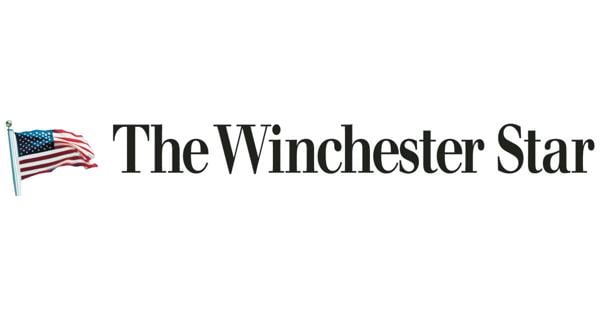 List of Holiday Bazaars for 2022 | Winchester Star
• Greenwood Volunteer Fire and Rescue Auxiliary
Oct. 22, 9 a.m.-2 p.m., Greenwood Volunteer Fire and Rescue Company, 809 Greenwood Road, Winchester. Over 30 vendors selling a variety of handcrafted items and representatives from companies such as Thirty-One, Scentsy and many more. Door prizes. Lunch and breakfast available for purchase from the attendant. Homemade soups, BBQ, ham and chicken salad.
• Winchester Grace Church Women's Fall Bazaar
Oct. 29, 9 a.m.-3 p.m., 143 Greenwood Road, Winchester. Tables available for a minimum donation of $10 per table. Contact: Sister Latoya White, [email protected] or 304-820-2610.
• Catholic Women's Sacred Heart Parish Organization Holiday Festival
Oct. 29, 9 a.m.-3 p.m., Sacred Heart Academy Gymnasium, 110 Keating Drive, Winchester (near Amherst Street). Artisan items, direct sale items, free children's area with face painting, bake sale, breakfast sandwiches (9am-11am), soup, sandwiches, pie (11am-2pm). New and larger site. Spaces may still be available for last minute vendors. Contact: [email protected] Check out the band's Facebook page at @SacredHeartHolidayFestival.
• Calvary Covenant Brethren Church
Nov. 4, 9 a.m.-6 p.m. and Nov. 5, 9 a.m.-2 p.m., Calvary Covenant Brethren Church, 578 Front Royal Pike, Winchester. Telephone: 540-662-2350. With all homemade crafts including quilting, pet accessories, leather goods, candles, wreaths, table decorations, blankets, etc. Bakery room. A large selection of Christmas decorations will be on sale. Delicious food sold both days. Proceeds will be donated to CCAP, WATTS, Religious Education on weekdays.
• Clarke County Parks and Recreation Holiday Craft Show
Nov. 5, 9 a.m.-4 p.m., and Nov. 6, 10 a.m.-3 p.m., Chet Hobert Park, 225 Al Smith Circle, Berryville. FREE ENTRANCE. Inside and outside.
• Amazing Grace Fellowship Church Fall Craft Bazaar
Nov. 5, 9 a.m.-3 p.m.Amazing Grace Fellowship Church, 109 Boundary Ave., Winchester (Woodmen of the World building).
• Bethany Hill Baptist Church Craft/Yard/Baking Sale
Nov. 5, 9 a.m.-2 p.m., Bethany Hill Baptist Church, 117 Bethany Hill Drive (US 522 N. between Hunting Ridge Road and Gainesboro Elementary School). Wreaths, Christmas and fall items, Coach and MK bags, jewelry, some tools, household items, more. Lunch served.
• Rockland School Christmas Open Day
Nov. 5-6, 1 p.m.-5 p.m., Rockland School, 2895 Rockland Road, Front Royal. Holiday crafts, antiques, unique collectibles. Look for the red school on the northwest corner of Fairground Road and Rockland Road in Warren County.
• The Kettle Stop Merchant and Craft Shop
Nov. 5, 12, 19, 26, Dec. 3, 17, 24768 Northwestern Pike, Capon Bridge, W.Va. Scentsy, 31, Colorstreet, baked goods, fresh hot donuts, handmade crafts.
• Faith Fellowship Church
Nov. 12, 8 a.m.-2 p.m., Faith Fellowship Church, 371 Kimble Road, Berryville. Homemade aprons, hand painted pictures, pillows, etc. Sale of pastries, homemade soups. Contact: 540-955-9020.
• Boyce Volunteer Fire and Rescue Company Fall Bazaar
Nov. 12, 9 a.m.-4 p.m., Boyce Fire Station, 1 S. Greenway Ave., Boyce. Items from a variety of local artists and artisans. Authors, painters, jewelry, photographers, holiday decor, craft textile arts, wreaths, pewter men, baked goods, wood crafts. Unique Creations Studio, a craft store in Berryville, will have a table. Lots of holiday and fall decorations. Boyce Millwood White Post United Methodist Churches will serve breakfast and lunch from 9 a.m. to 2 p.m., with proceeds going to their outreach projects. Go to BoyceFire.org/upcoming-events for more information or check out the band's Facebook page at https://www.facebook.com/BoyceCo4.
• 8th Annual Orchard Ridge Village Crafts Fair
Nov. 12, 10 a.m.-2 p.m., 400 Clocktower Ridge Drive, Winchester. All original items including knitted/crocheted wearables, a variety of sewing pieces including 18 inch doll clothes, woodworking (toys and household items), jewelry, original artwork, prints, stationery, CDs of original Christian songs, hand fishing flies, Christmas ornaments/decorations, etc.
• Congregational Christian Community Church
Nov. 12, 8 a.m.-3 p.m., Congregational Fellowship Church, 2908 Middle Road, Winchester. Paintings for rent. Christmas items, crafts, white elephant table, baked goods. Breakfast and lunch served. Contact: 540-662-1636 or 549-869-3394.
• First Christian Church
Nov. 12, 9 a.m.-2 p.m., First Christian Church, 75 Merrimans Lane, Winchester. Fifteen to 20 artisans, country store, tasting room, kitchen. Apple butter for sale.
• Alpha Delta Kappa Holiday Bazaar Beta Rho Chapter
Nov. 12, 9 a.m.-2 p.m., Skyline High School, 151 Skyline Vista Drive, Front Royal. This is the 15th year of the event, with 53 suppliers registered. Handmade crafts, ornaments, vintage items, soaps, candles, etc. Good food available. Door prizes. Table sales benefit scholarships presented to a graduate of Warren County and Skyline High Schools and cover double registration fees for a Teacher for Tomorrow student.
• Round Hill Community Fire and Rescue
Nov. 12, 8 a.m.-2 p.m., Round Hill Community Fire & Rescue, 141 Spinning Wheel Lane, Winchester. Handmade items, homemade sweets and desserts.
• Preservation of the historic Bough & Dough Shop in Winchester
18 Nov-Dec 11am, 10am-5pm, Wednesday-Sunday, 530 Amherst Street, Winchester. Locally made pottery, textiles, laser-cut and turned wooden items, lavender products, jams, sweets and lots of handcrafted ornaments. Living greenery for the holiday decoration expected after Thanksgiving.
• 13th Annual Chapter of Winchester 1367 Women of the Moose Holiday Bazaar
Nov. 18, 9 a.m.-8 p.m., and Nov. 19, 9 a.m.-4 p.m., Winchester Moose Family Center, 215 E. Cork St., Winchester. Contact: 540-667-8865. FREE ENTRANCE. Door prizes. Refreshments on site: breakfast sandwiches, pastries, chicken salad sandwiches, hot dogs, hamburgers, cheeseburgers, chili dogs, fries, chili, peanut soup, vegetable soup, apple dumplings, pies (coconut, cherry, pastry cream, chocolate ). After!
• Montague Avenue United Methodist Church
Nov. 18, 9 a.m.-5 p.m., and Nov. 19, 9 a.m.-1 p.m., Montague Avenue UMC, 102 Montague Avenue, Winchester. Christmas flea market, pot/bowl soup, bake sale, country ham sandwiches, sloppy joes, hot dogs, chili dogs, apple dumplings.
• Mount Olive United Methodist Church Christmas Bazaar
Nov. 19, 9 a.m.-1 p.m., Mount Olive UMC, 327 Mount Olive Road, Winchester (off US 50 W. to Hayfield). Homemade candies, pies, breads, cakes, cookies, soup, decorations and handmade crafts. Discover the hot chocolate bar and the white elephant table. Something for everyone. Lunch available.
• Open Door Baptist Church
Nov. 19, 8 a.m.-2 p.m., Open Door Baptist Church, 333 Jeremiah Lane, Clearbrook. Artisans, vendors, bake sale, silent auction, concessions.
• Fairview Lutheran Church
Dec. 2-3, 9 a.m.-until, Fairview Lutheran Church, US 50 west of Gore (turn onto Route 733; church one mile on right). Cakes, breads, candies, cookies, collector Barbie dolls, decorations, jewellery, porcelain dolls, glassware, toys, figurines, porcelain.
• Valley Assembly of God Christmas Bazaar
Dec. 3, 8 a.m.-2 p.m., 2376 4th St., Middletown. Food, crafts, sale of baked goods. Table rental: $15 to $20. Contact Renee at 540-869-4579 or [email protected]
• Christmas Centerpiece Course
December 8, 6-9 p.m., Winchester Moose Lodge, 215 E. Cork St., Winchester. Open to the public. Classy Christmas centerpiece with greenery. The deadline to register is November 19. Pay at the Lodge Social Quarters or mail a check. Equipment provided, but must bring own garden pruners. $50 per ticket. The instructor is JD Thompson.
• Market Street United Methodist Church
December 17, 9am-1pm, Market Street UMC, 131 S. Cameron St., Winchester. Market for cookies, pastries, live arrangements, soup and sandwiches.