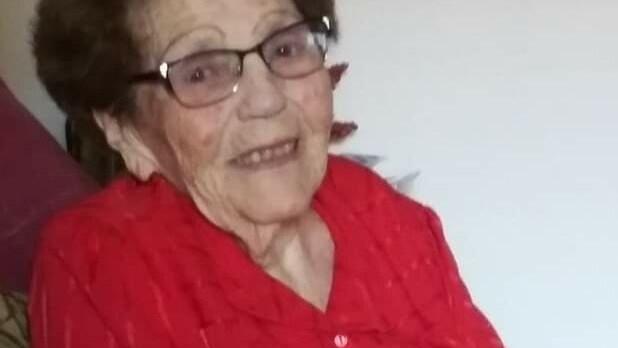 Mary G. Mary G. Costa | Obituary
Mary G. Costa entered peacefully into eternal rest on June 2, 2021 just before her 92 birthday. She has lived a busy life and has had many adventures along the way.
Her journey began in Modesto, California, when she was born on June 11, 1929 to Manuel and Maria Perry. His parents were immigrants from the Azores Islands. Mary has maintained close ties to her Portuguese culture throughout her life. She attended the Holy Spirit celebrations and returned with her mother to the Azores to fulfill a promise to pay debts on behalf of her late father. The pilgrimage was such an undertaking that it made the local newspaper on their return.
She married John M. Costa at the age of sixteen. Mary had a keen business sense which helped her run her affairs throughout her marriage. She proudly gave birth to two children, Mary M Borges and John V. Costa. She was very active in Marin County 4-H with her children. Her advice has helped several youngsters win successful awards for the care of their show rabbits.
After the marriage ended, Mary maintained the ranch in Olema, California. She sold wood, rabbits and helped with translation services. His fluency in Spanish, Portuguese and English was a trusted skill for many in the region.
Marie had a beautiful voice. She loved to sing karaoke and was best known for her Patsy Cline performances. She caught the attention of the love of her life; Patricia Claeys, on stage singing "Walking After Midnight". They were inseparable for the next 25 years. Playing cards with friends was a weekly event.
Together they camped in the High Sierra, were Snowbirds in Arizona, and took their grandchildren for summer outings. She was delighted to teach others to fish. They loved to travel in groups and were often joined by his sister Lena (Alfred) and daughter Mary (Manuel). Mary had several collections which included: coins, fine china, stamps and antiques. Her fascination with rocks and gemstones led her to start a business selling Native American jewelry.
Marys garden at Leisure Lake Mobile Home Park (Petaluma) was a real showcase. She was gifted in her ability to grow beautiful carnations, geraniums and roses. Neighbors praised her display of ceramic plants and figurines. She brought several of these tiny statues to her new apartment in Heritage Park (Hanford) when she moved to the Central Valley to be closer to her daughter.
While living in Hanford, she became active as a parishioner at Immaculate Heart of Mary Church. She enjoyed attending events with her neighbors at Heritage Park. Spending time with family has always been a highlight. She was proud to see children, grandchildren, great-grandchildren and her great-great-granddaughter being baptized, receiving communion or being married. Degrees were important to her because she valued education.
Mary was a living storyteller. She could captivate a room while recounting her experiences during the Great Depression or the highlights of memorable trips. Once she was almost tattooed in Maui! Her compassion for those less fortunate was expressed through her lifelong generosity to programs that have benefited women and children in need.
She was predeceased by: his wife, Patricia R. Claeys; sister, Lena (Alfred) Hogan; brother, Manuel F Perry Jr .; daughter, Mary M (Manuel) Borges.
She is survived by: her son, John V. (Fran) Costa; grandchildren, Mary (Joseph) Castro, Jonathan (Michiko) Costa, Michelle (James) Matos and Victoria (Tim) Stevens. Her great-grandchildren are Isaac (Marilyn) Castro, Jess Castro, Lauren Castro, Mallorie Stevens, Robert (Stacey) Stevens, Timmy Stevens and Tori Stevens. Mary had a great-great-granddaughter, Kaylynn Cordero.
The family thank Hines Hospice for providing loving care and a peaceful environment for Mary's last days.
If you live long enough, you have the option of living multiple lifetimes. Mary did this with fiery determination and great passion.
Family and friends are invited to view Mary's legacy at www.peoplesfuneralchapel.com and write condolences.
Services by the people's funeral chapel
584-5591
To plant a tree

in memory of Marie Costa

as a living tribute, please visit Tribute store.