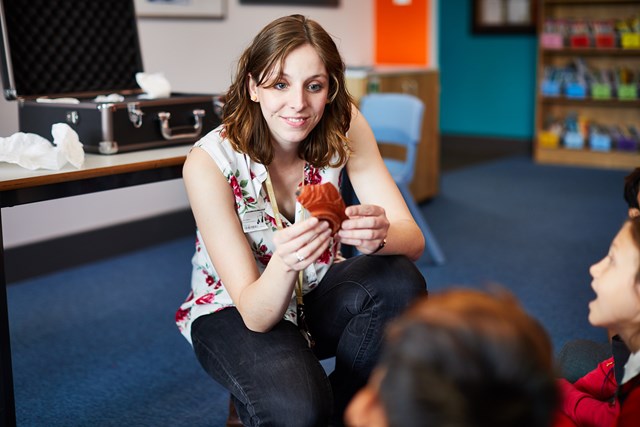 Museums team digs deep to win top prize for archeology project
An inspiring project giving young people in Leeds a chance to uncover ancient secrets of the past in their classrooms has won a national archeology award.
The Council for British Archeology has named the Leeds Museums and Galleries Primary School Membership Program as the winner of the Archaeological Achievement Award for Learning, Training and Skills.
Thanks to the team, students in the Leeds classrooms had the chance to gain hands-on experience with objects tens of thousands of years old from the impressive collection of Leeds Museums and Galleries.
They included Palaeolithic axes between 15,000 and 100,000 years old, ancient Egyptian figurines and beads, Roman pottery, and ceramic figurines from ancient Greece.
As part of the project, teachers also received support to learn new archaeological skills to pass on to pupils and schools were encouraged to engage with local archaeological sites like Dalton Parlor, a Roman villa in Leeds, in as part of their courses.
Emily Nelson, Head of Learning and Access to Leeds Museums and Galleries, who led the project, said: "We are absolutely delighted that our work with local schools has been recognized by such a prestigious organization as the Council for British Archeology.
"Giving local students the chance to see and experience real objects from our collection means they can get interested in ancient history and archeology in a whole new and exciting way.
"We hope this will spark a lifelong love for history and inspire a new generation of archaeologists to discover more about the ancient world."
This is the latest in a series of awards won by Leeds Museums and Galleries over the past two years.
The service's innovative Closing the COVID Gap project, the only one of its kind in the country, won a prestigious Museums and Heritage Award for learning awareness earlier this year.
Last year, Careers for All, also run by Leeds Museums and Galleries, was named Museums and Heritage Award Learning Program of the Year 2020. In 2019, the Leeds Curriculum learning resource also won the educational initiative of the 'year.
Councilor Jonathan Pryor, Executive Member of Leeds City Council for Economy, Culture and Education, said: "Leeds museums and galleries continue to grow stronger, presenting the city's world-class collection to audiences of all ages and from all walks of life in new and exciting ways.
"It is especially inspiring to see service work with youth and schools receiving such prestigious recognition and to know that lovers of the history of the future are so well nurtured and encouraged here in Leeds."
ENDS