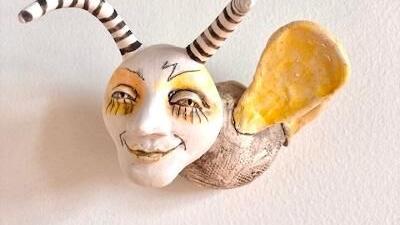 September 16 exhibitions | Arts
[ad_1]
Eyes of the World: "The Printmakers Left: Catalog" is on view until October 10. Artists include Anne Beck, Berenika Boberska, Joshua Dailey, Dean Dass, Kate Daughdrill, Lydia Diemer, Jenny Harp, Kirsten Hemrich, Emma Lappalainen, John Leahy, Rachel Livedalen, Jyrki Markkanen, Lydia Moyer, Akemi Ohira, Joh Schultz, Rache Singel , Christopher Thomas, Barbara Campbell Thomas, Marc Snyder, Randall Stoltzfus, Maggie Sullivan, Annu Vertanen and Adam Wolpa. The opening hours of the gallery are from 1 p.m. to 5 p.m. Thursday to Saturday and by appointment. Staggered entry times will be scheduled to reduce the number of hearings, so reserve an hour at (434) 882-2620 or [email protected] LYDM.co. (434) 882-2620.
University of Virginia Health Arts Program: "Capturing the stillness of nature," watercolors by Jane Skafte, can be seen in the main hospital lobby until October 28. Parking validated for the 11th Street parking garage only. (434) 924-5527.
Virginia Clay Festival: 10 a.m. to 5 p.m. Saturday and Sunday at William Monroe High School in Stanardsville. virginiaclayfestival.com. (434) 985-6500 or (434) 985-6663.
Woodberry Forest School: "Into the Light", the ninth annual group art exhibition by 38 members of the Firnew Farm Artists' Circle, on display until October 30 at the Baker Gallery at the Walker Fine Arts Center. Featured artists are Mary Allen and Carole Pivarnik. The reception is scheduled from 3 p.m. to 6 p.m. on October 3. Off-campus visitors can attend between 10 a.m. and 5 p.m. on Saturdays and Sundays. All participants in the exhibition and / or reception must be vaccinated and wear masks. woodberry.og. (54) 672-3900.
Get the latest local entertainment news delivered to your inbox every week!
[ad_2]