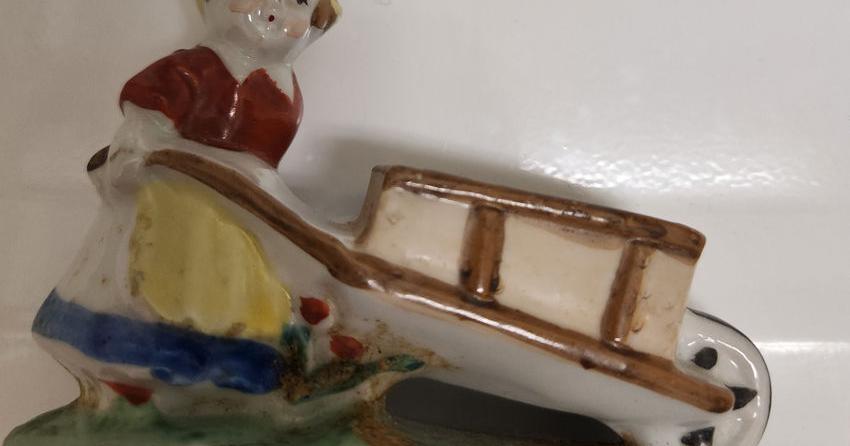 Sikorski's Attic: Occupied Japan Figurines Have High Collectible Interest | Home and outdoor
Dear John: I have these figurines that I have kept for years, they belonged to my grandmother.
I was told because they say "made in occupied Japan" not to get rid of it. Is there a value? Thanks. – VR, Internet
Dear VR: The stamp on the bottom of your miniatures that says "made in occupied Japan" indicates that they were produced after the end of WWII.
For seven years from 1945, when the United States occupied Japan, all products intended for export had to be marked "made in occupied Japan" or simply "occupied Japan"; this lasted until 1952.
Those products marked "Occupied Japan" are a big category of interest for collectors. Generally, porcelain figurines were copies of porcelain products made in England and Europe during the Victorian era. They were made in large quantities and are generally very affordable and of fairly good quality.
The three pieces you have appear to be in good condition. The potential dollar value is around $5 each or maybe a little more with luck.
Dear John: Could you give me information on the value of these bowls in the pictures?
What would be a fair asking price for them? I would be grateful if you could let me know as soon as possible. Thanks! – S., internet
Dear S.: I assume you looked at the three-part opaque glass bowl set and found nothing. That means there's no fair asking price for them, leaving the dollar value in the catch-as-catch-can category.
This column does not respond with ASAP answers!
Dear John: I purchased a Civil War photo titled "Occupation of Wrightsville, Pennsylvania, by Lee's Army June 28, 1863, taken from an authentic Civil War woodblock print. Original sketch by A. Berghaus. Published by Edraydo, Inc. Haverford, Pa. An Edraydo, Copyright 1961 color print by Donald E. Cooke" in the 1980s at an antique store in Pennsylvania.
Is it old enough to interest collectors as you say? If so, can you tell me its value? – JC, internet
Dear JC: Donald Ewin Cook was born in Pennsylvania in 1916 and lived until 1985. He was an illustrator and designer.
There are no sales records or other biographical information. I guess Cooke was commissioned to do a series of Civil War illustrations that the Edraydo company published.
Prints like the one you have can be found for sale on the internet in the $20 to $50 range.
John Sikorski has been a professional in the antique trade for over 30 years. Send your questions to Sikorski's Attic, PO Box 2513, Ocala, FL 34478 or [email protected]