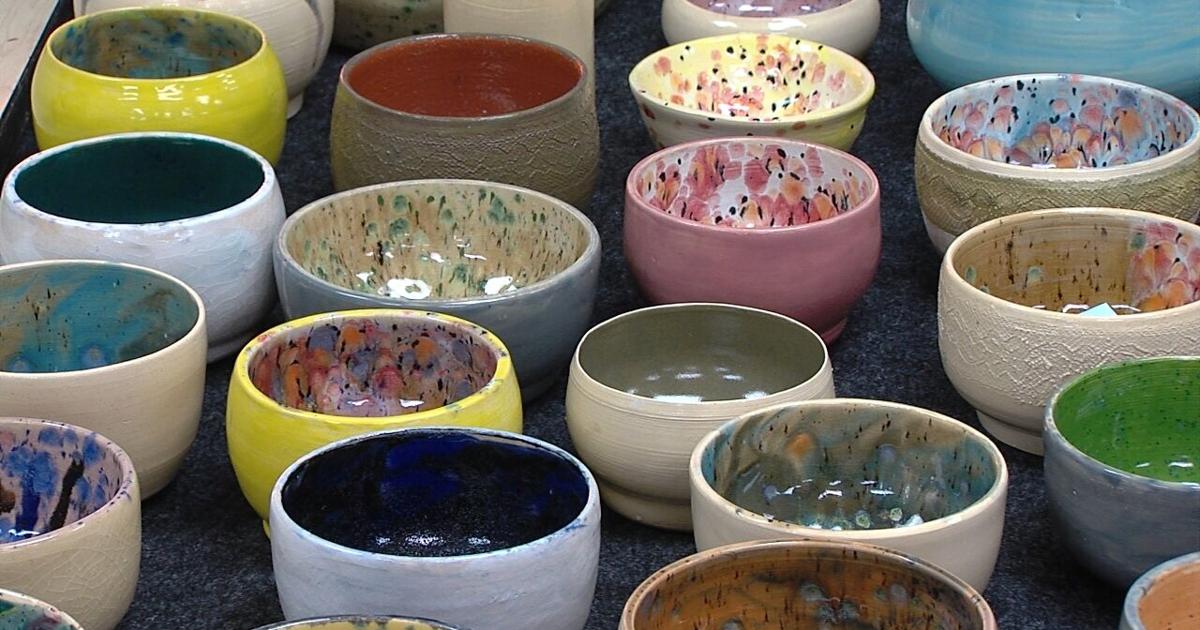 Souper Bowl Fundraiser Supports High School Ceramics Program | News
SALINE COUNTY, ILLINOIS (WSIL) — You can have lunch while helping advance a local arts program.
Eldorado High School is bringing back its Souper Bowl fundraiser, which started in 2020 and had to be canceled in 2021 due to COVID concerns.
For $20, it's all you can eat chili and salad with live entertainment and an art exhibit.
Funds raised will go toward purchasing supplies for the arts club's ceramics program, such as a throwing wheel where students shape clay into pottery.
Teacher Ashley Priddy launched the ceramics program in the 2019-2020 school year as a hands-on way for students to make art.
She says art club students give of their time to the community in many ways.
"We do murals," she explains. "We do art after school. We're having a Thanksgiving food drive in November."
She thinks locals participating in the fundraiser are a great way to show their support.
"I think it's really great for the kids to see the community take notice of them," says Priddy. "Appreciates them and wants to help them in any way possible."
Some students who will be there are junior Katrina Coyle and senior Hayley Horwath.
Coyle made the majority of the ceramic bowls for the 2020 fundraiser, but now that more students are joining the program, she's had a little more help this year.
She enjoys working on the throwing wheel and will be demonstrating live at the event.
"Most of the time I make bowls and large flower pots," says Coyle. "It's really interesting to see how fast you can do something and how good it can be with practice."
Meanwhile, Horwath enjoys other aspects of ceramics like making small figurines, but his real joy is sharing the art with the younger generation.
"I just go to elementary school to help the kids do art projects," she adds. "I think it's very enjoyable. It's very rewarding."
The fundraiser takes place at the high school on Friday, March 18 from 11 a.m. to 3 p.m. inside the cafeteria.
You can call the school for tickets, contact the Facebookor buy them on the spot during the fundraiser.
Eldorado High School:
2200 Illinois Ave
El Dorado, Illinois
62930
(618) 273-2881