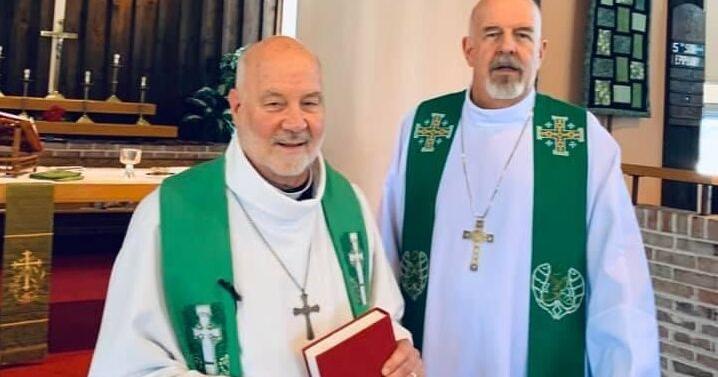 Student loan forgiveness extends to clergy | News
PLATTSBURGH – Reverend Gregory R Huth, a recently retired minister of the Lutheran Church of the Redeemer, has received good news from his Bishop James Hazelwood of the New England Synod of the Evangelical Lutheran Church in America.
"He just said that there was an expansion of this student loan forgiveness program that was for people working in government, in the civil service, and it was extended to non-profit organizations, which include churches," Huth said.
VERIFIED ONLINE
He looked into the matter and went to a website (www.studentaid.gov) where he filled out a questionnaire that assesses eligibility.
"Indeed, when I put in my employer, which is the Lutheran Church of the Redeemer employer tax number, they said I was eligible," Huth said.
The program involves a two-part process.
"The first is to consolidate your student loans, so that they become a direct consolidated student loan in program lingo," he said.
"After that, you ask for loan forgiveness. So I am at the stage, I have just applied for the regrouping. I had two loans, and they're being consolidated right now.
"After that, I will come back studentaid.gov website and complete another application to request loan forgiveness.
'WORTH EVERY PENNY'
Huth attended Lutheran Theological Seminary in Philadelphia and graduated in 2006.
It has since merged with Gettysburg Seminary and is now called United Lutheran Seminary.
"It was a great experience," he said.
"It's a very nice seminar. It was worth every penny. »
Huth's loan was just over $50,000.
His payments are nearly $400 a month until 2030.
LARGE PENDING LOAN
"It's a few years away, but that means eight years of savings of nearly $400 a month," he said.
"For a pensioner, this is serious money. We clergy, most of us don't make a lot of money.
"For those who have a big loan looming over them, the prospect of getting a pardon is, I think, a great opportunity."
CLERGY NOW INCLUDED
Huth had applied for the program earlier, but was turned down because clergy were not included.
"I saw an article or something on the internet that said clergy is now included," he said.
"The bishop sent a message to that effect, so I tried again and all of a sudden the magic word came: eligible.
"It was like a sacred cow! Maybe people went through the process and got shot.
"They may not know they have another chance now."
For more information contact: www.studentaid.gov or call 1-800-433-3243.
Email Robin Caudell:
Twitter: @RobinCaudell