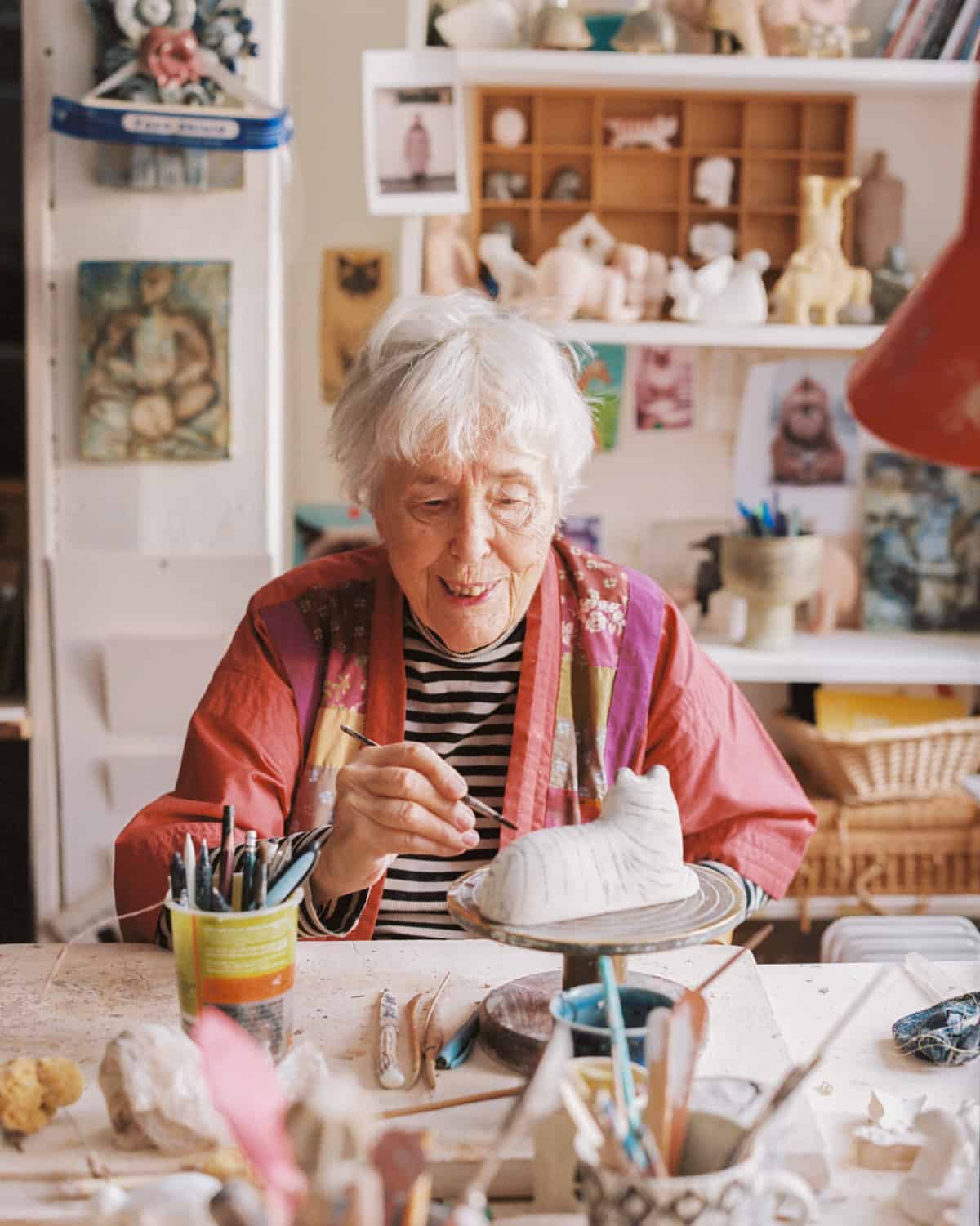 Swedish ceramist Lisa Larson launches a new collection with ARKET
ARKET launched a capsule collection made in collaboration with ceramist Lisa Larson (b. 1931), which was launched in stores and on arket.com
Known for her expressive figurines and small sculptures – including the Small Zoo, ABC-girls and Children of the World series – Lisa Larson is one of Sweden's most iconic and beloved designers, celebrated by collectors and museums of the whole world.
With a nod to its rich gallery of animal characters, as well as its long commitment to the preservation of animals and nature, the collection revolves around the world of animals and presents a new original tiger figurine specially created for the WWF and its celebration of the year. of the Tiger in 2022. The figurine is made of stoneware and painted by hand at the ceramic center of Gustavsberg in the Stockholm archipelago.
"Lisa Larson is a living legend, and her classic designs have been a familiar and deeply loved part of Swedish homes for many decades. We all have a close relationship with her characters, so it's understandably very special to collaborate with her and present his world to a wide audience",

Anna Teurnell ARKET Head of Design
Titled "Lisa Larson's Figures", the collection also includes a woven wool blanket made with Swedish manufacturer Klippan, unisex graphic T-shirts, a printed tote bag and a series of colorful children's sweatshirts.
In her artistry, Lisa Larson has repeatedly explored themes such as sisterhood, motherhood and family life. The world of animals also plays a vital role and between 1975 and 1981 Larson designed and produced a series of figurines called "Endangered Species" for the benefit of the WWF.
Continuing this commitment to animal welfare, ARKET and Lisa Larson are donating SEK 300 (€30) for every tiger figurine sold to WWF's Tiger Conservation Project in India.
"I am very happy to be able to contribute, in my small way, to this important cause. Since my first collaboration with WWF over 40 years ago, the work to protect our animal friends has been an inspiration to me.

said Lisa Larson.
The Lisa Larson figurines are the third chapter in ARKET's Nordic Stories™ series, which features collaborations with independent artists, creatives and cultural institutions across the Nordic region.
Categories
Keywords
Author
Marc Westall
Mark Westall is the founder and editor of FAD magazine, founder and co-editor of Art of Conversation and founder of the @worldoffad platform
ARKET has launched a capsule collection designed in collaboration with Pia Wallén. Entitled "The Forms of Pia Wallén", the collection presents […]
We managed to catch up with Karl-Johan Bogefors, Brand Director of Arket, to talk about their partnership with the Vitra Design Museum and more specifically their sponsorship of the "Home Stories: 100 Years, 20 Visionary Interiors" exhibition which opened its doors this month.