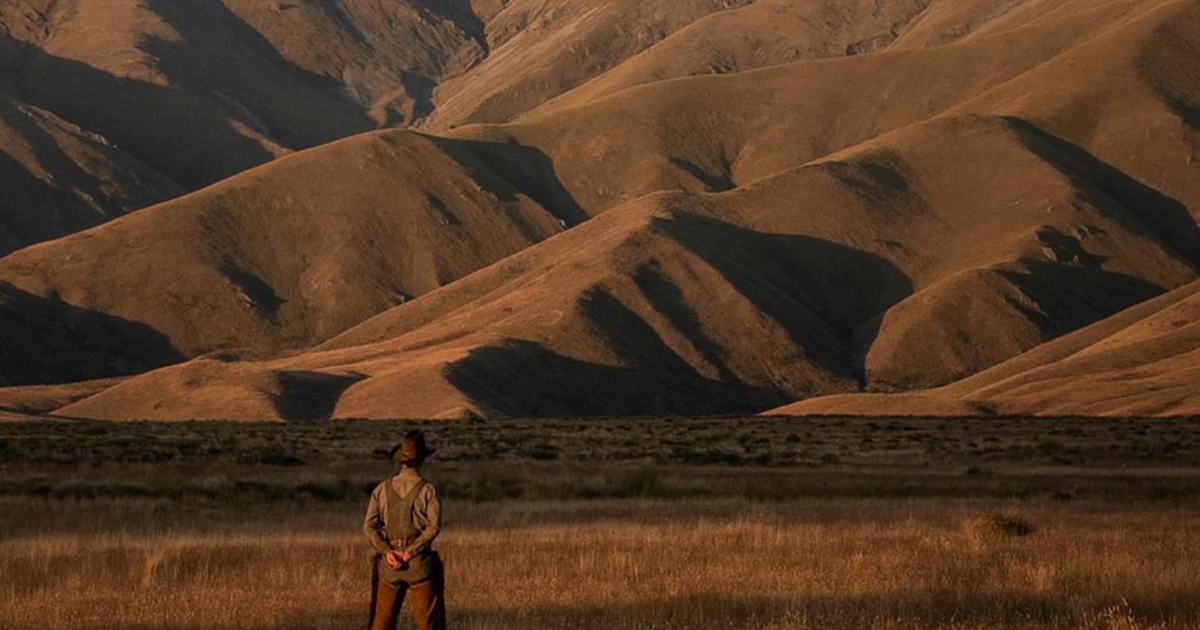 UC students predict: who will win the Oscars this year? | life and art
Every year, the film industry gathers at the Dolby Theater in Hollywood to see the Academy of Motion Picture Arts and Sciences present the infamous Oscar to what it considers the most deserving film. Despite falling ratingsthe Oscars always captivate the general public, with much discussion around who should win and who will win.
To find out who they think should win the gold statuette this year, The News Record spoke to three University of Cincinnati (UC) film students: Hunter Shallcross, a freshman in film studies and media and in collaboration with digital media; Tanmay Srivastava, first-year Film and Media Studies and History student and documentary filmmaker; and Deja Shanks, a recent graduate of the Film and Media Studies program.
Best Picture
Shallcross: I would probably choose "Drive My Car". I think the writing and directing of this movie is really good, but I think "The Power the Dog" will probably be the one they give it to.
Srivastava: My prediction for now would be "Power of the Dog", but I would like to see "Drive My Car" win. Coming from Asia, seeing an Asian film at such a level makes me proud.
Shanks: What I want to win is "CODA". I loved this story. What I think will win is "Power of the Dog". I do, however, have mixed feelings about the film.
Best Actress in a Leading Role
Shallcross: Kristen Stewart. I thought she was awesome. I think they'll give it to him too. I don't see anyone else getting it.
Srivastava: Kristen Stewart has the best chance of winning this time. The work she did in "Spencer" was phenomenal.
Shanks: It was a toss-up for me between Jessica Chastain in "The Eyes Tammy Faye" and Nicole Kidman in "Being the Ricardos." If I had to choose, I would go with Nicole Kidman because basically she plays two roles: Lucy on TV and Lucy in real life. I think that's impressive.
Best Actor in a Leading Role
Shallcross: I think they'll give it to Andrew Garfield. I think he deserves it and he's really good at "Tick, Tick…Boom!" I really suck when the best actor is someone who also sings in the movie.
Srivastava: I would say it's Cumberbatch or Garfield, one or the other, but I'd like to see one or the other win.
Shanks: I loved hating Benedict Cumberbatch in "Power of the Dog." He made me believe that he really is like that. I think it's really good to act when you wonder if the actor is like that in real life.
Best Supporting Actress
Srivastava: Kristen Dunst, that's it.
Shanks: Ariana DeBose will win for "West Side Story" because her performance received a lot of praise. I want Aunjanue Ellis to win for 'King Richard' because it shows a working mother doing housework and it's real. It's something that speaks to a lot of women, especially women of color.
Best Supporting Actor
Shallcross: I would say Ciarán Hinds [will win] but honestly, I don't know who should win.
Srivastava: Ciarán Hinds will win. He did a great job at "Belfast", but Jesse Plemons could also win.
Shanks: I gave this to Kodi Smit-McPhee for "Power of the Dog". I love his performance because you see the power dynamic between him and Benedict Cumberbatch's character and how they're two different types of masculinity. I think he will and should win.
Best Director
Shallcross: I would probably say Kenneth Branagh will win. I was reading his story on [Belfast] and it's based on his life, and I really liked the story. I don't know if he deserves it, but I think they might want to give it to him. I thought Paul Thomas Anderson was awesome. I think he's probably the best director out there.
Srivastava: Steven Spielberg is legendary, so it is possible for him to win. But it could also be Jane Campion for "Power of the Dog." She has won at other award ceremonies.
Shank: I love it [Kenneth Branagh's] Belfast. I like the direction in this regard. I thought it was a really good movie and I think it should win. As far as what I think will win, it might be [Steven Spielberg for] "West Side Story."
Cinematography
Srivastava: I would say "Dune" has the best chance of winning in this category. A majority of "Dune" was shot on location. So you see it in natural light, and natural light plays an important role in filmmaking.
Shanks: I was a little surprised that "Belfast" didn't get nominated for cinematography because the shots were so beautiful. I should go with "West Side Story", though. I found it very pretty, very colorful.
Best Adapted Screenplay
Shallcross: I think they have to give it to "Dune" because it's so hard to adapt. I also think it deserves it too.
Srivastava: I liked all those movies, but I don't think 'Dune' will win because when it comes to movies based on books, they usually don't win. I think "Drive My Car" or "The Lost Daughter" will win.
Best Original Screenplay
Shallcross: I think "Licorice Pizza" is the best script there. I think they might give it to "Don't Look Up" though.
Srivastava: I would say "The worst person in the world" will win. It's really good.
Shanks: I would like "King Richard" to win. I think that will be the winner too, I will stay strong in that.
Which movies have been snubbed?
Shallcross: Wes Anderson's new movie ["The French Dispatch"], which is probably my favorite movie of the year, doesn't get any nominations here, which is so weird. Also, "Titanium", which would probably be my biggest snub. It is a French film that won the Palme d'Or at the Cannes Film Festival.
Srivastava: I think "The French Dispatch" deserved a nomination. He had his own style, which I really like.
Shanks: Frances McDormand for Best Supporting Actress in 'The Tragedy of Macbeth' [deserves a nomination]. His slow motion game was awesome.
Final Thoughts
Shallcross: My problem with the Oscars is that I think a lot of movie majors, myself included, don't really see the Oscars as the end of the best movies. The Oscar is supposed to be international. Obviously it's based in America, but they're supposed to watch all movies and they usually only watch Hollywood movies.
Srivastava: One thing that I didn't like about the Academy is that they removed certain categories from the show; I will never understand why. This feels like a disrespectful gesture towards filmmakers in these categories.
Shanks: In the future, I would like to see more movies with people of color in nominated lead roles. There has to be diversity within the Academy, and I think it goes without saying that the more diversity you have within the Academy, the more likely we are to see all these different movies that normally don't have no voice.
The 94and The Academy Awards will officially begin at 8 p.m. on March 27.