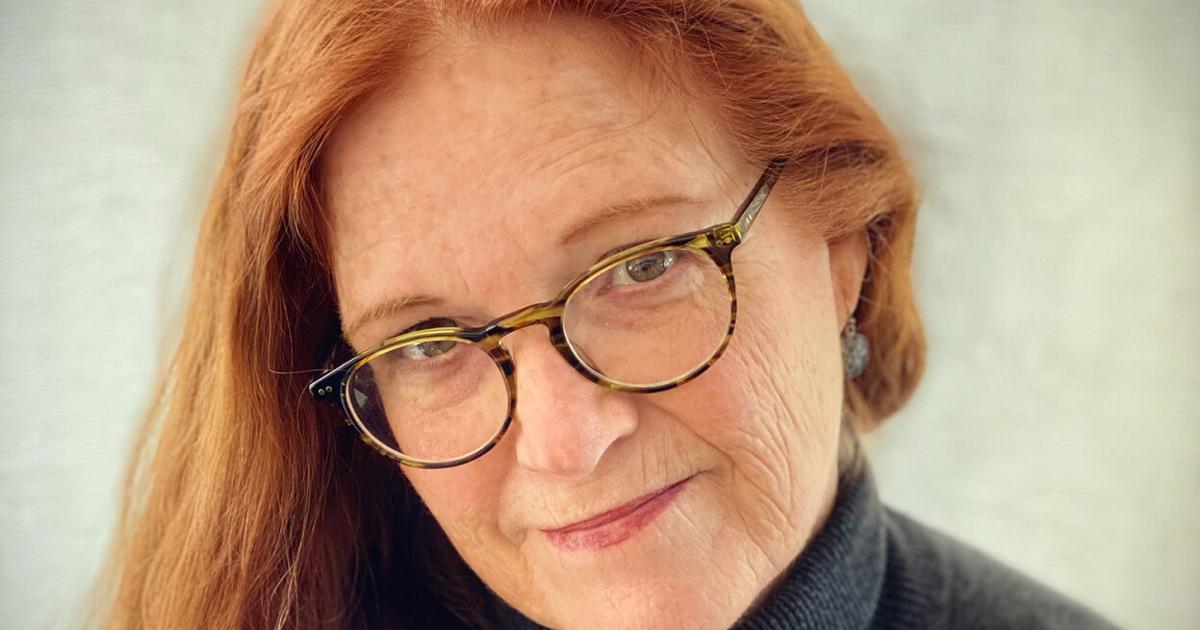 VALERIE SCHULTZ: The mystery of involuntary collections | Valerie Schultz
My husband is an avid collector of objects. He fortunately saves the many memories of a life well lived. He loves Lego sets, kitchen utensils, kitchen appliances and gadgets of all kinds. I recently overheard him telling a friend that there were 300 Statues of Liberty in his prized, award-winning collection at the county fair.
My mother was also an avid collector – of Hummel figurines, heart-shaped boxes, Irish trinkets, to name a few. Perhaps because she grew up in poverty, her love language was gift giving. She never came to visit empty-handed. If she found out you had collected something, you'd get one every time she saw you (see 300 Statues of Liberty, above).
My mother's generosity allowed my young children to own every iteration of My Little Pony ever sold. At a certain critical point of overload, their collection of colored ponies grew larger than their interest in them.
I think I disappointed my mother by only ever collecting books.
Unlike my husband, I don't hold things back for the sake of counting and categorizing them. It took him time to understand and accept this difference between us, just as I had to understand and accept his predilection for collecting.
For example: when we got married, I brought to our union a set of gothic-looking salt and pepper shakers that I had found at a thrift store. Two years later, while we were vacationing in Catalina, I bought a set of dolphin-shaped porcelain shakers on a whim.
Then something sinister happened. My husband started telling my friends and family that I collected salt and pepper shakers. For Christmas that year, I received three new sets of salt and pepper shakers, the oddest being a pair of Las Vegas decorated like dice.
Oh no, I thought. No no no. I was not that person. I had to put my foot down. I collected all the salt and pepper shaker sets in the house, except for the dolphins, which were adorable, and donated them to my local thrift store. Then I asked my husband to spread the word that I didn't collect anything like that.
Somehow it made it work, as I haven't received a shaker since. It's still a bit of a family joke when my kids threaten to give me a salt and pepper shaker. Fortunately, the joke did not materialize into actual gifts. The thing is, the misconception about what our loved ones collect can become a monster. I have known people who are in possession of what I call involuntary collections, accumulations of themed items that began without their consent, large numbers of coffee mugs or shot glasses or scarves.
We only have to watch an episode of "Tidying Up With Marie Kondo," that epic warrior against clutter, to get a glimpse of the heaps of stuff people didn't necessarily want to collect. They may have known someone like my aforementioned mother, around whom you had to be very careful about what you said you liked. Unintentional collection can happen just as quickly.
In our land of plenty, when we wonder on every birthday and holiday how to please our loved ones with a thoughtful gift, collections happen.
But now that I have spoken at length about the scourge of involuntary collections, I must admit that I realized, when taking out our Christmas decorations last month, that I had such a collection: I have four nativity scenes, two of which are gifts . They come from Italy (which I bought and had blessed, as a good Catholic mother), Mexico (from my brother), Sri Lanka (from my daughter) and where the little Nativity in Polly format came from -Pocket (a gift to a child in the last century?).
Although I didn't set out to collect Nativity Scenes, I love them all. At each Advent, I install each scene on a shelf, with their respective Mary and Joseph, the shepherd and the sheep, the cow whose breath warms the baby's mattress in the manger, the angel perched above. Baby Jesus is not added until Christmas Eve. The sages arrive on Epiphany, having traveled the room, ever closer to their destination as they follow the star.
So I am an involuntary collector after all. If my mother were alive, she would revel in my excesses and add Nativity after Nativity to my house. Not that I want to expand this collection, but I miss his love language. And his presence. And his love.
Email contributing columnist Valerie Schultz at [email protected] The opinions expressed here are his own.